One of the world's largest research facilities for improving avian health and welfare, opened in summer 2019.
The Allermuir Avian Innovation, Research and Skills Centre is close to Easter Bush Campus, home of the Roslin Insitute, SRUC and Greengage's office in the Roslin Innovation Centre.
ALIS Barn Lamps, Greengage's flag-ship LED lamp for poultry and pig farming, were installed in one of the units together with power and control products, ALIS Power Hubs and DTD Controller. ALIS lighting platform is designed to simulate daylight cycles, essential for poultry production while delivering productivity, welfare and operational benefits to the farmer.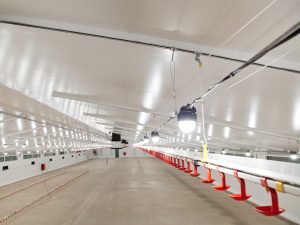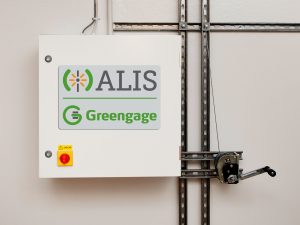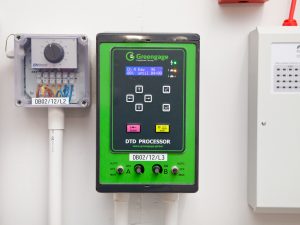 Matt Kealey, Greengage's Director of Sales and Marketing, said: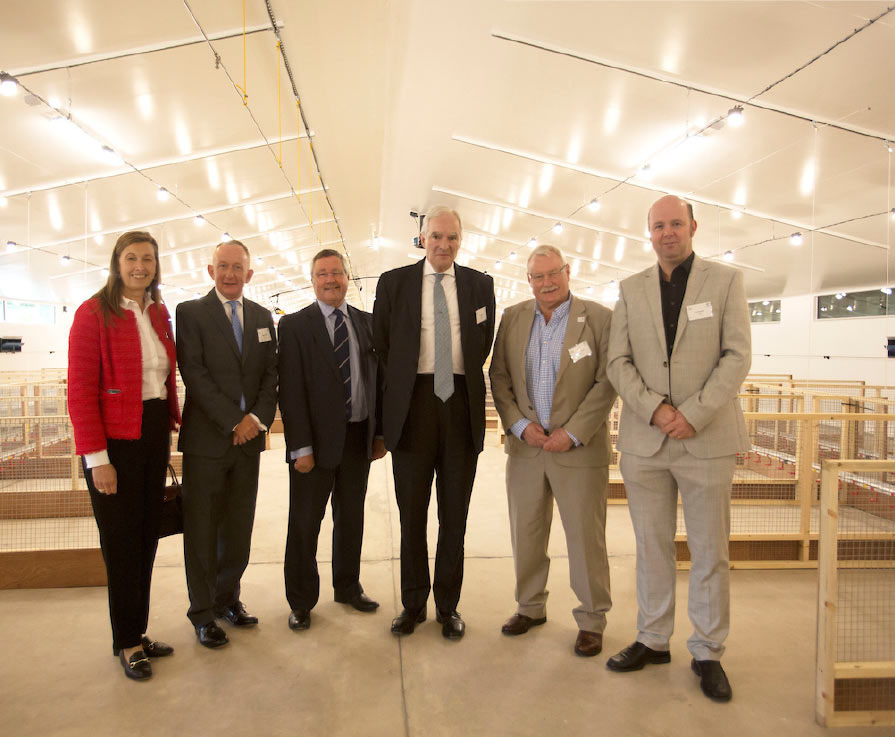 Lord Henley, Parliamentary Under Secretary of State at the Department for Business, Energy and Industrial Strategy who opened the centre on 6 June 2019 said:
Professor Wayne Powell, Principal and Chief Executive of SRUC, said:
Summer 2019 also sees Greengage release new biosensors, ALIS Sense, that clip onto the same induction power cabling for the ALIS Barn Lamp and monitor vocalisations, distribution, ammonia, CO2, heat, temperature, humidity and light. Farmers' receive sensor data and alerts via their computer or mobile device.