ALIS (Agricultural Lighting Induction System) is currently the only induction powered LED lighting platform designed for livestock farming.
ALIS Induction Power Hubs are central to our ALIS platform and are essential when installing ALIS Barn Lamps, ALIS Tube Lamps and ALIS Nest Lamps. Induction technology is becoming increasingly commonplace in the home, powering everything from electric toothbrushes, kitchen hobs and phone chargers.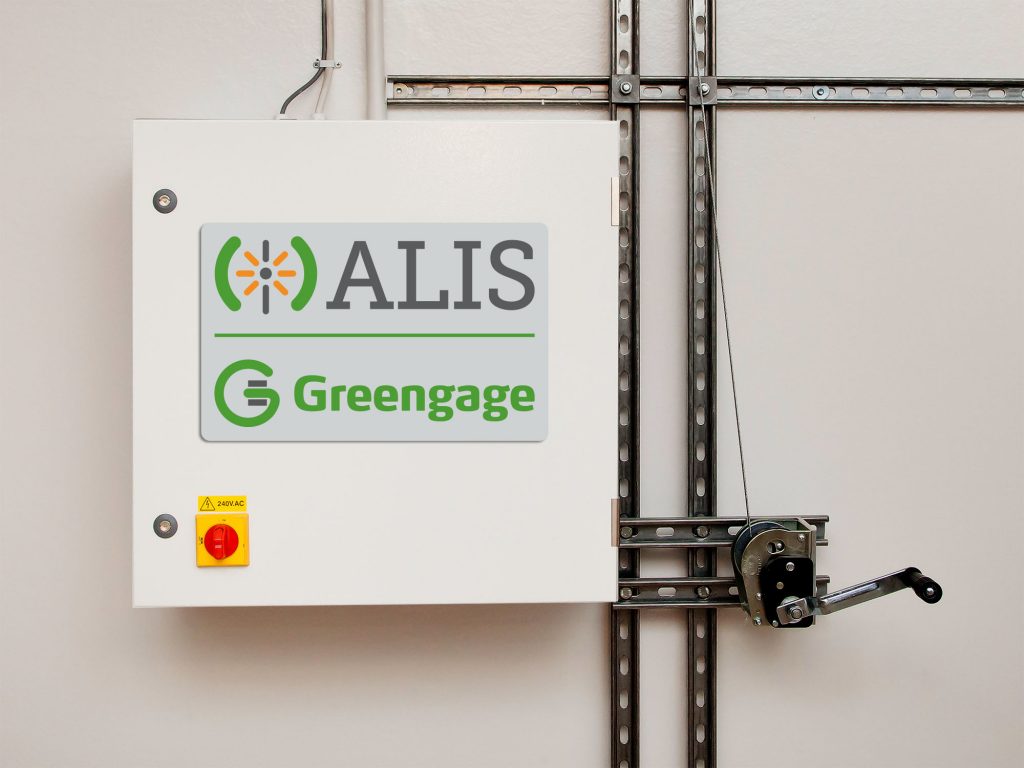 Two-minute overview of ALIS Barn Lamp installed in a poultry barn
Basically, mains input Alternating Current (AC) 50-60Hz is converted by ALIS 200W and 500W Power Hubs into High-Frequency Alternating Current (HFAC) 50kHz which in turn is sent down the proprietary ALIS Bus cable to power the ALIS lamps and sensors.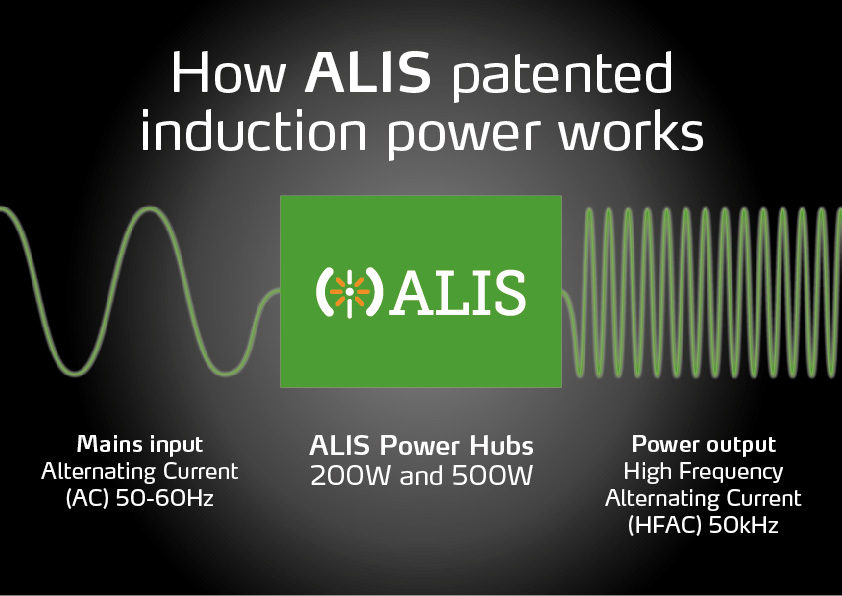 Advantages of ALIS induction power
Can reduce installation time and lamp replacement takes minutes.
Keeps power 'front of house' for safety and improved bio-security.
ALIS lamps clip on to the ALIS Bus cable (see video opposite).
I can definitely say that the chickens are moving a lot more evenly where they perch and sleep at night. The difference between inside and outside is a lot more balanced. When they are scratching inside they are very happy and displaying natural behaviours, so they must be clearly enjoying it as they can see better. If the chickens are happy, I'm happy. It wins for everybody.

Woodcock Farm, UK
Andrew Watson, Free Range Director