Induction Power
Our patented induction powered clip-on LED agriculture lighting and sensor platform is unique,
reducing installation time and improving energy efficiency to provide energy savings of between 50 and 90%.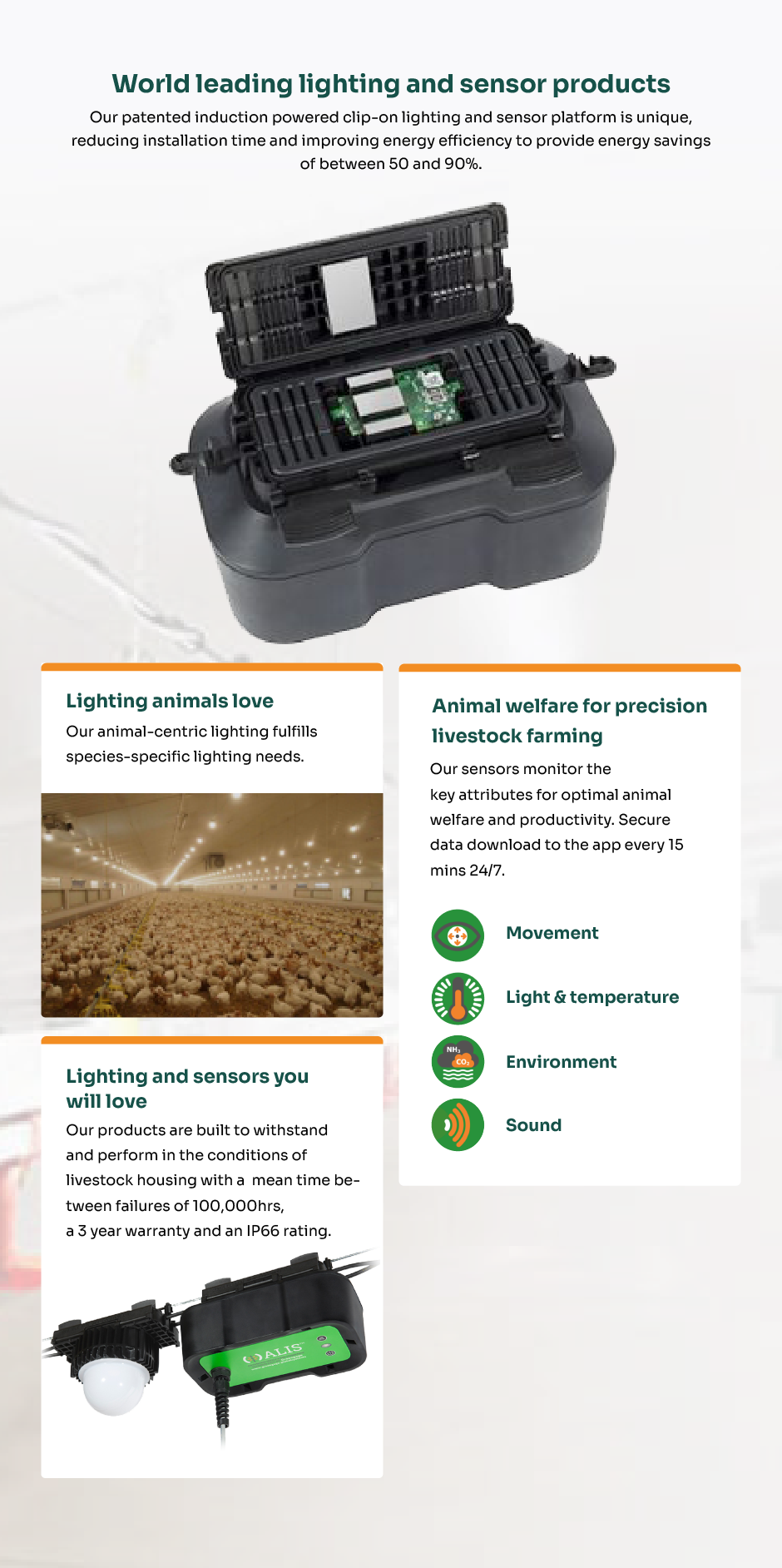 Data collection for improved welfare and productivity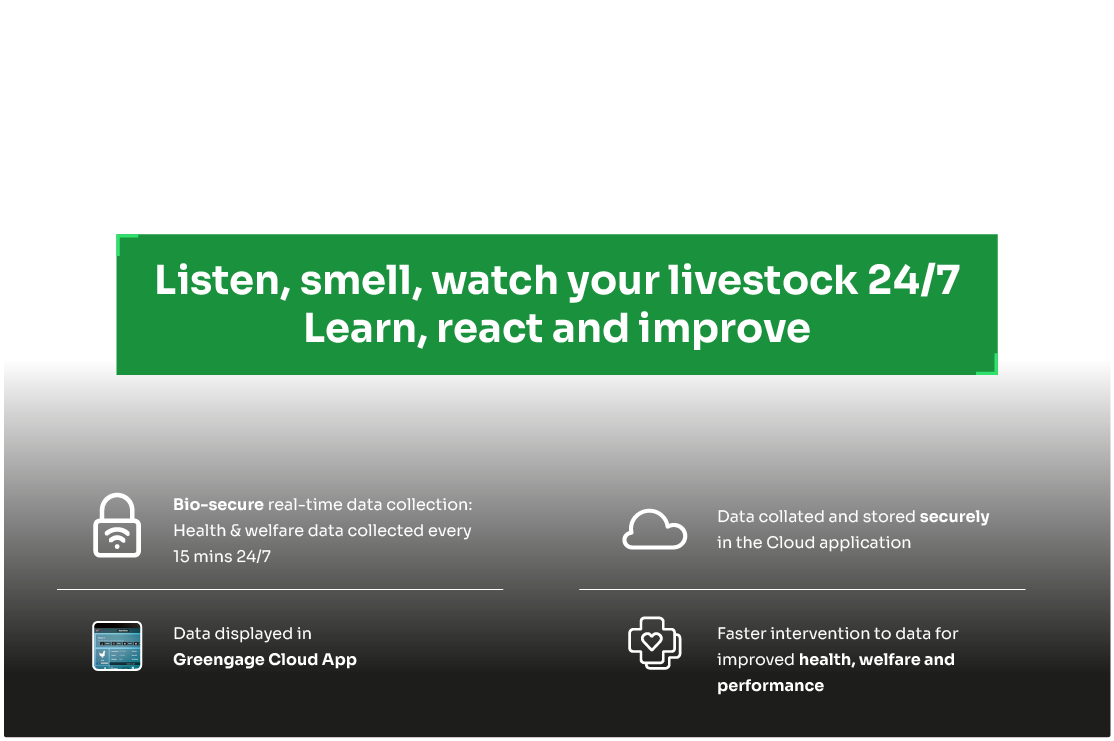 Testimonials
Hear from our happy customers
"Greengage has been a fantastic research partner! They are very interested in providing the best equipment that they can to poultry producers and have focused on partnering with us on lighting research projects! On a research AND practical basis, we love the clip-on light system. We can easily add lights when we want a brighter environment, switch them out to coulored lights for catching, or remove some if we wish to do that. So versatile!"
Karen Schwean-Lardner
Karen Schwean-Lardner, Associate Professor, University of Saskatchewan
I can definitely say that the chickens are moving a lot more evenly where they perch and sleep at night. The difference between inside and outside is a lot more balanced. When they are scratching inside they are very happy and displaying natural behaviours, so they must be clearly enjoying it as they can see better. If the chickens are happy, I'm happy. It wins for everybody.
Woodcock Farm, UK
Andrew Watson, Free Range Director
A very simple system to manage that was cost-effective and simple to install. In addition improved light intensity and distribution has helped productivity and reduced floor eggs.
PD Hook, UK
Patrick Hook, Director
Significant reduction in lamp replacement and the expense that involves after each cycle (six weeks) is worth the investment in ALIS alone. We have ALIS installed in four sheds. Compared to our sheds that use CFL lights, I have noticed a better distribution of light on the floor with no dark areas resulting in calmer birds.
Greenknowles Farm, UK
Eddy Robertson, Farm Manager