Keep informed about the forthcoming release of our ALIS Sensors.
ALIS is an intelligent platform for precision livestock farming
Efficient induction power
LED lighting livestock will love
Analytics and alerts in real-time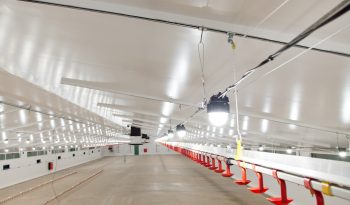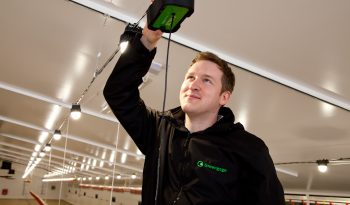 ALIS packages for poultry and pig farming
What our customers say about ALIS
I can definitely say that the chickens are moving a lot more evenly where they perch and sleep at night. The difference between inside and outside is a lot more balanced. When they are scratching inside they are very happy and displaying natural behaviours, so they must be clearly enjoying it as they can see better. If the chickens are happy, I'm happy. It wins for everybody.

Woodcock Farm, UK
Andrew Watson, Free Range Director
A very simple system to manage that was cost-effective and simple to install. In addition improved light intensity and distribution has helped productivity and reduced floor eggs.

PD Hook, UK
Patrick Hook, Director
Significant reduction in lamp replacement and the expense that involves after each cycle (six weeks) is worth the investment in ALIS alone. We have ALIS installed in four sheds. Compared to our sheds that use CFL lights, I have noticed a better distribution of light on the floor with no dark areas resulting in calmer birds.

Greenknowles Farm, UK
Eddy Robertson, Farm Manager
We have installed ALIS at numerous pigs farms in England since its release five years ago. We continue to recommend the ALIS platform to pig farmers as it wins hands down on many fronts.

AM Warkup
Technical Sales Director, Andy Hall
The ease of installation combined with significant energy saving and low operating temperatures delivered by ALIS make for safer and cost effective lighting with no loss of lighting levels.

Southfield Farm, UK
R. Buckle, Southfield Farm
The ALIS System marks a new departure in lighting for the poultry industry, bringing with it significant cost savings for the farmer. Throughout Noble Foods' testing there has been no evidence of this energy reduction causing detriment to the bird, and in fact, we have seen the opposite. This can only be a good thing for the poultry farmers across the globe.

British Egg Industry Council
Andrew Joret, Deputy Chairman of the BEIC