Greengage further increases its Canadian distributor network.
We are delighted to announce a new distribution partnership with AlphaPhenomics, a Canadian-based, precision-agriculture start-up.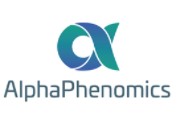 State-of-the-art technology
AlphaPhenomics was founded in 2019 and is based in Edmonton, Alberta, where they specialise in providing disruptive technology solutions for the livestock production industry, veterinarians and processors.  AlphaPhenomics focus on phenotypic data capture within the precision farming sector using their multi-spectral 3D, thermal imaging technology. Their mission is to be the leading precision livestock partner for their customers by providing 'a fully integrated image and data capture and analytics platform in the precision agriculture and data driven sustainability livestock farming.

Our distributor network
AlphaPhenomics brings the total number of distributors in our network to 13, spread across 5 continents and 7 different countries.  AlphaPhenomics will cover the Western Canada region; Alberta, Saskatchewan, Manitoba and British Columbia.
Steve Parsons Greengages CEO said of the new partnership
"We are extremely excited to have AlphaPhenomics within our distribution network.  Greengage's innovative, animal-centric lighting and sensor solutions are a great fit with AlphaPhenomics mission to be the leading precision livestock partner for their customers.   We are greatly looking forward to working with them to strengthen our Global reach and consolidate our reputation for providing unique and effective solutions for improving livestock performance and welfare."
Dr Jack Behan AlphaPhenomics CEO added
"AlphaPhenomics has been collaborating with Greengage since its inception in 2019 and this distribution agreement is the culmination of our companies collaboration and hard work toward the symbiotic development of our technologies. We feel that the Greengage ALIS system and our Imagenomics algorithms working in conjunction with each other will accelerate precision livestock bio-surveillance applications on pig and poultry farms. This bio-surveillance solution is our combined strategic initiative to respond to anti-biotic free animal protein production."