Illuminating layer and breeder nests with just 0.8Watts for improved poultry behaviour and productivity
Key features at a glance
■ Lamps clip on quickly and easily to the power cabling.
■ Powered by our patented induction technology (similar to electric toothbrushes).
■ Smooth Dimming from 1% to 100%.
■ Rated life 60,000 hours.
■ Three-year manufacturing warranty (valid from the date of manufacture).
■ Need to know more? Download the ALIS™ Nest Lamp product sheet.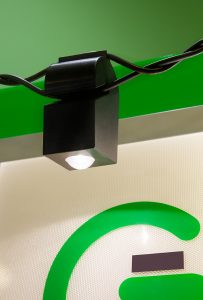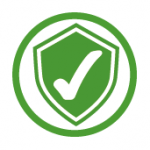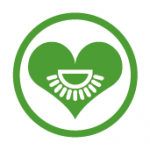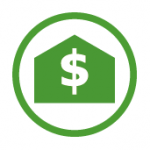 Invest once and trust
Accelerated tests have shown the design life of ALIS™ Nest Lamp to last six years. Certified for Rough Service, IP69K, CE and UL.
Guaranteed for three years continuous operation in livestock environments where high-pressure wash-down and chemical disinfection are regularly applied.
ALIS™ Nest Lamp provides high reliability with a Mean Time Between Failure (MTBF) of 60,000 hrs. Designed to operate at an ambient temperature of up to +55°C the LED lumen depreciation tests confirm 70% light output after 60,000 hours, validated by LM-79-08 and TM21.
Lighting livestock will love
Designed and manufactured to operate effective in close proximity poultry layers and breeders.
Outputs 3000K white light that stimulates positive behaviours, hormones and growth. Dawn till Dusk (DTD) Controllers provide natural daylight conditions.
Developed for livestock vision, not humans. LEDs are selected to optimise performance against the domestic fowl photopic response.
ALIS™ inductive power provides constant current with low to zero photometric flicker eliminating stress-inducing strobe effects.
Save shedloads
Robust source of energy efficient light, that hangs off the ALIS™ induction cabling.
ALIS™ inductive power means installation can be completed in less than one day.
In comparison to legacy lighting systems, such as CFL and fluorescent, ALIS™ yields energy savings between 50% and 90%.
Energy aside, commercial trails prove ALIS™ lamps impact positively on many fronts such as improvements in growth and reductions in Feed Conversion Ratio (FCR).
To find out more about the many benefits of ALIS lighting and how our leading technology improves operational costs, animal welfare and productivity in precision livestock farming, submit your details below, and a member of the Greengage team will contact you to arrange a brief presentation.
More LED Agricultural Lamps: