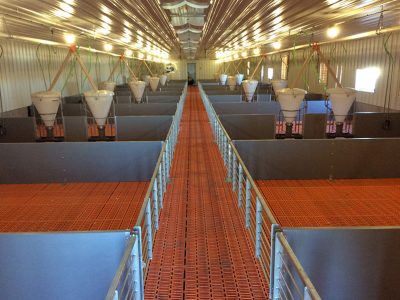 Installation of Greengage's ALIS induction lighting platform system in a 2,000 capacity shed at Strathane Pty Ltd's pig farm in Leyburn, Queensland, Australia.
Our distributor, Stockyard Industries Pty Ltd, selected ALIS because of the LED light's unique 'clip-on' technology as Managing Director, Marcus Jones, explains:
"ALIS was selected because the simplicity of the installation and the ability to place the lighting in exactly the correct place. The lighting quality was also a very high factor in the decision."
To find out more about the benefits of the ALIS lighting system and how it can reduce energy and feed consumption, submit your details opposite, and a member of the Greengage team will contact you to arrange a brief presentation.