SETsquared launched its Scale-Up Programme earlier in 2018, which is set to support 240 innovative SMEs over the next three years.
The programme helps scaling companies access R&D grants with SETsquared university partners, as well as raise investment, generate new customers and recruit new talent.
Greengage was one of five companies that pitched for investment at the inaugural Scale-Up Investor Breakfast Briefing event, hosted by SETsquared, in London's Pall Mall on 3 October 2018.
Following the presentations, over 70 active investors in UK technology chatted with the companies and in Greengage's case, got their hands on the agri-tech company's patented lighting and sensor products.
The other four high-tech companies looking for investment were: CheckRisk, Hieta Technologies, Rezcomm and YellowDog.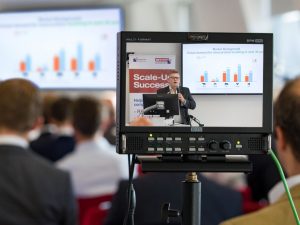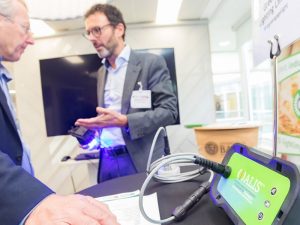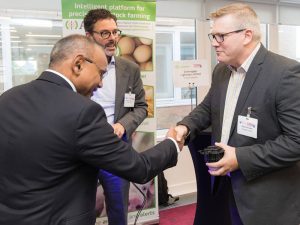 Greengage is committed to solving the increasing challenges in global food production by applying the science of light, academic research and the latest technology to a range of patented induction powered LED lights and forthcoming sensors, web app and data analytics.
Steve Parsons, CEO of Greengage said: "Thanks to SETsquared for brilliantly organising the opportunity to pitch to lots of investors. We're currently raising our next round of investment to enable us to take our forthcoming intelligent platform for precision livestock farming to market in 2019. We've had positive conversations with investors today which we look forward to progressing in the coming weeks."
Karen Brooks, Programme Director for the SETsquared Partnership, added: "I'm delighted that we were able to offer investors the opportunity to meet with some later stage companies. This is just the start of what will be a series of events. We will be offering investors high-quality deal flow, with 240 companies set to benefit from our Scale-Up Programme in the next three years. These companies already have product in the marketplace, are generating revenue and are scaling globally. It's a fantastic opportunity for investors to back the sector giants of tomorrow."