30 November, 2016
Posted by:

Greengage

Category:

News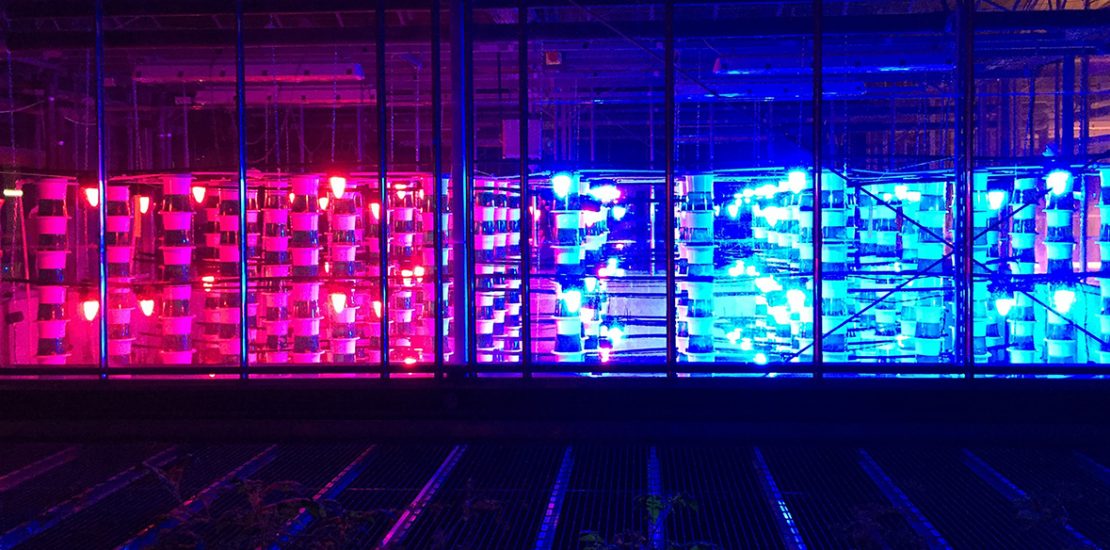 Our ALIS lighting system has been used for the first time in a vertical horticultural trial "Measurement of Plant Growth and Health for Optimal crop yield in LED horticulture (MePGHOL)" Derek Liddle our Director of Engineering and Azeez Ashiru our Research & Development Manager are spearheading the Innovate UK project in collaboration with Saturn Bioponics and University of Nottingham – in partnership with: Tioga, Cambridge HOK and Langmead Group.
The importance of this project is underlined by a growing population and the shrinkage of fertile arable land available to grow crops: consequently alternative solutions for growing plants are being investigated. One of the solutions being researched is precision agriculture, specifically bioponics. In support of this research, Greengage has developed a tunable, multi-spectral LED lamp using our inductive power technology specifically for the MePGHOL trial. Our flexible, powerful and energy efficiency lamps are the chosen light source powering plant photosynthesis.
The goal of MePGHOL is to determine how to utilise LED lighting to optimise and control growth rates of different plant species. One of the aims of this new approach to plant growth is the provision of "just in time" harvest control. It is envisioned that farmers could "speed up" or "slow down" plant growth to regulate their plants, to deliver a harvest on time and at the correct standard weight or size for food retailers. Our LED lighting system works in conjunction with innovative plant sensing techniques which scan the foliage, monitor plant health and detect plant growth. The information feeds back to a control system which optimises the LED lighting spectrum and intensity.
LED (light emitting diode) lamps are soon going to be the predominant horticultural light source, replacing the current widespread sodium lamps. The key drivers for this change are their: low cost, high energy efficiency and long life. These qualities make LED lighting ideal for use in the horticultural sector. And when combined with sensors, for better "light tailoring", it's expected the energy savings and overall efficiency will be even more significant.
Greengage is glad to part of this project, playing its role in exploring methodologies for better food production, which have the potential to better feed people through improved plant yields and reduced food wastage. This is first time our lamps have been used in vertical horticulture and we are looking forward to learning the results of the project – due in a few weeks.
Links
Research Councils UK